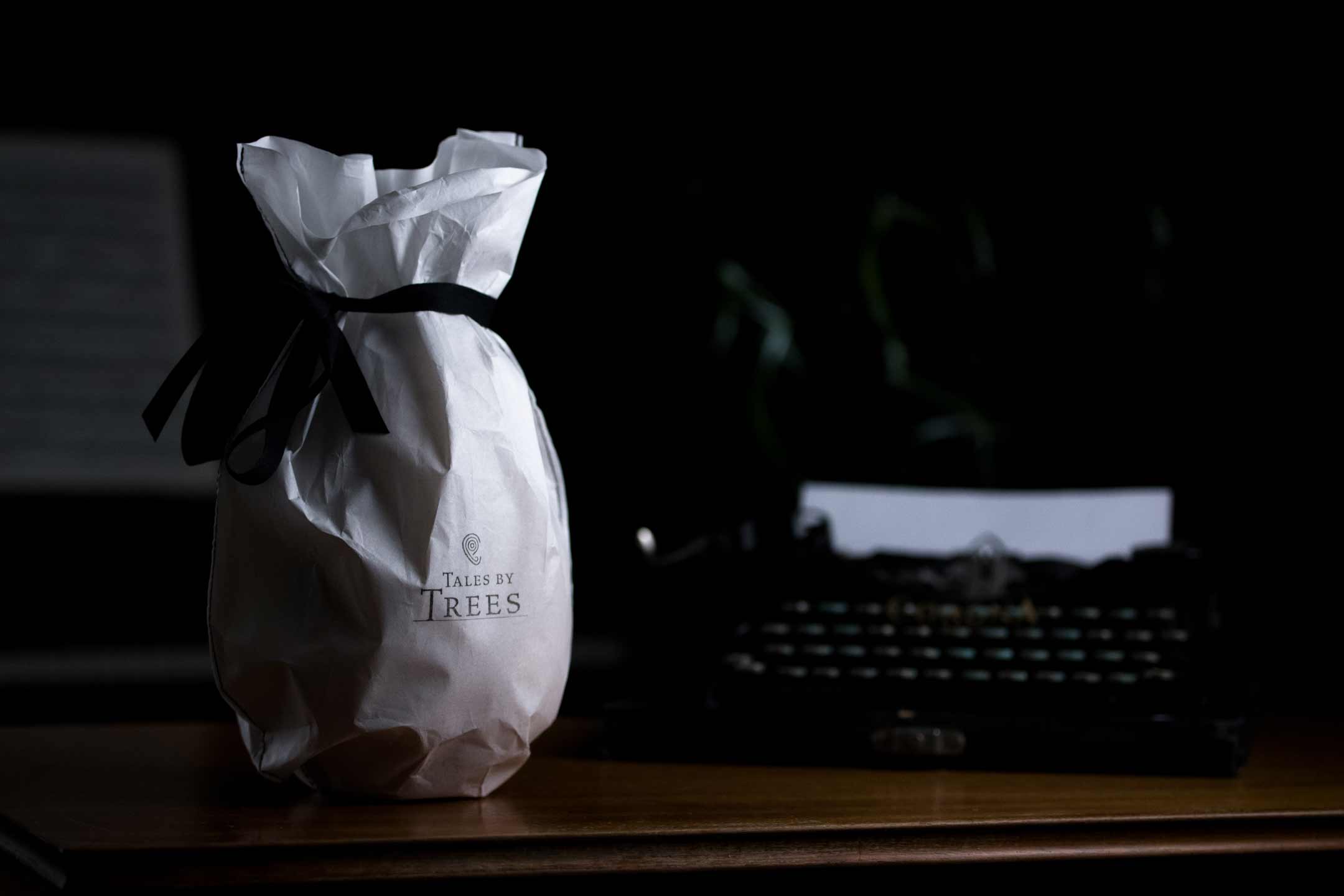 What Is Tales by Trees?
Perhaps you have followed us for a couple of years. Maybe our paths crossed more recently. Regardless of the length of our acquaintance, at some point you may have asked the following question: what are these people doing? What is Tales by Trees?
You are not the only one. In a way, we too have worked on this question for the better part of the last four years. It has been an exciting journey that has taken us to places that we would never have thought visiting and introduced us to wonderful people who have taught us things that we could never have dreamt about. This year, this journey has reached a culmination point of sorts as the essence and mission of Tales by Trees has become increasingly clear to us.
So, what is Tales by Trees? Tales by Trees is a net positive art & design company that works to create beautiful and meaningful products that make you feel good and make our planet feel better.
I'll tell you what that means in a bit. But first, let's rewind back a little.
Origins
It all started with a story. When we first came across Iiro Küttner's manuscript for The Carpenter, we knew that we had encountered something special. A tale that spoke so beautifully about our society's connection with nature, so honestly about our relationship with each other, with such insight about our place in the universe. And it did all this so elegantly in the form of a modern fairy tale.
Iiro was looking for a publisher. We in turn were a small publishing house in Finland with an art focused roster that even the best marketing team in the world would have called challenging. We would be lying if we said that we didn't dream of an eventual big financial success, but it wasn't the primary reason for our existence: we simply loved what we were doing.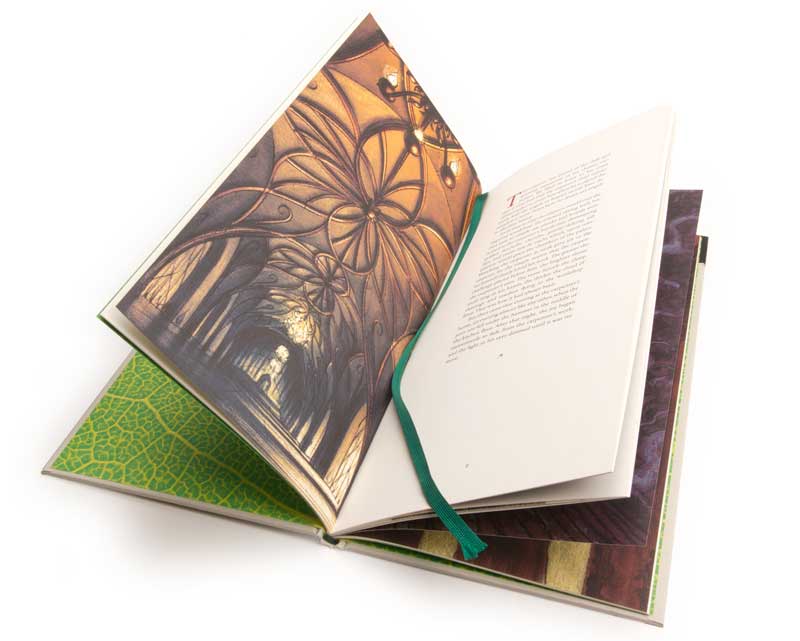 The decision to publish The Carpenter was an easy one to make and the wheels were rapidly set in motion. Illustrator and designer Ville Tietäväinen teamed up with Iiro and created a visual layer to the story that matched and elevated the beauty and depth of the text. Fairly quickly, two other books followed in the series: The Knight and The Seafarer.
The trilogy received high accolades in Finland and sold relatively well for its genre. But Finland is a small country and fairy tales are a niche market. This could easily have been the end of the Tales by Trees story. But we felt that there was something more to be discovered in that universe. We just needed to find it.
Wood
When you publish books, you become very aware of the physicality of the whole enterprise. Trees must be felled and paper produced so that big machines can be employed to print, cut and bind the books. During this process, boxes and boxes of materials get transported around the world to deliver everything that is needed for the end product. It is amazing, really. But there is also so much work, so much waste, so much energy and resources that are consumed.
When you publish an environmentally focused book series like Tales by Trees, your awareness of these things is magnified tenfold. You also start to think about wood as a material. How versatile it is. How renewable it is. How unique it really is. This began to fascinate us. We wanted to know more, so we set out to explore the topic further.
Finland as a country has a long history in the field of woodworking and forestry: skilled carpentry, world's leading forest management practices, as well as amazing forest based technological innovations. Three quarters of the country is covered in trees, which not only serve as a crucial resource for a major part of the Finnish economy but are also an everyday presence for anyone living in the country. When it comes to finding some of the world's leading minds in the subject of trees and forests, Finland is your country.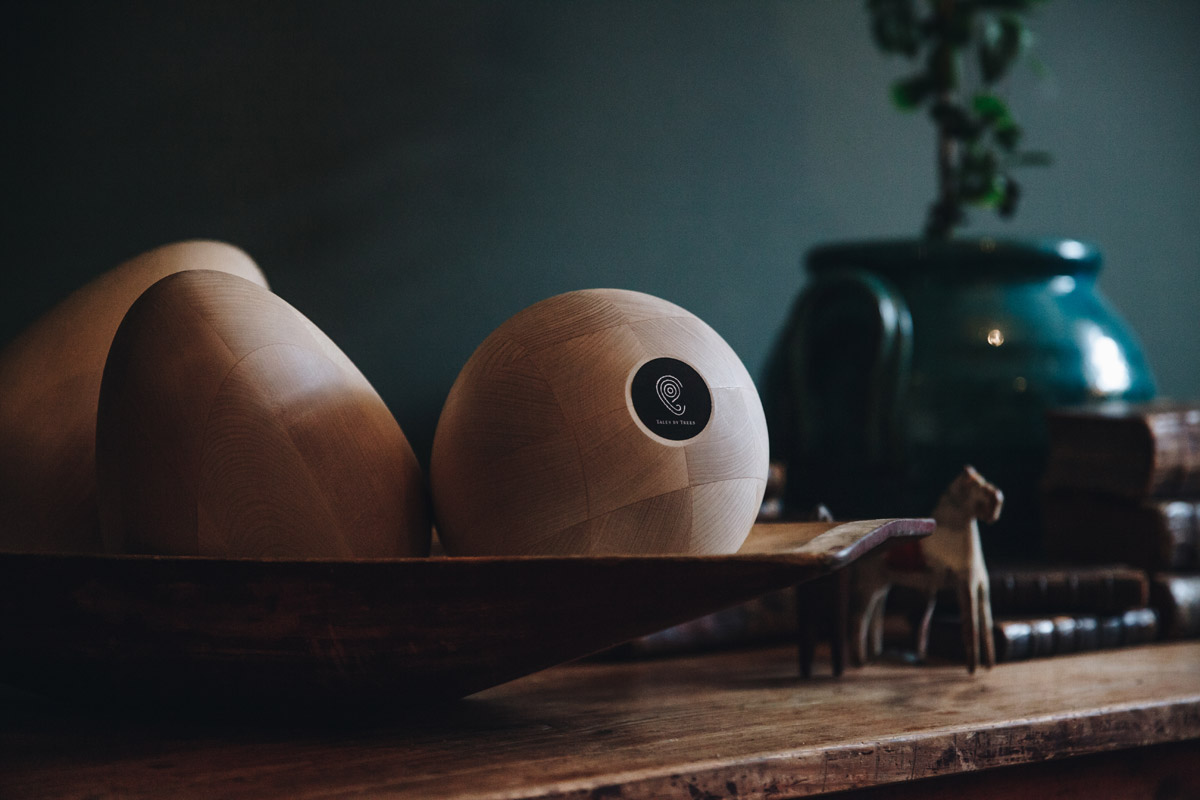 To further educate ourselves, we began to talk to experts about everything related to trees. Carpenters and designers told us about the practicalities of woodworking, while forestry companies, sawmills and wood processing factories showed us what the production pipelines look like and what opportunities and challenges can be found there. At the same time, environmental scientists educated us about the various roles that trees play in both manufacturing and climate change. We looked at everything we could think of: common wood products, amazing wood designs, the science behind climate change, experimental wood materials, forest based cosmetics and consumables, the biology of trees, future innovations in the field, you name it — all the way to undergarments made out of wood fibre (yes, that's a thing).
The idea of Tales by Trees as something much more than a book series began to take form. It would be a brand that uses Nordic wood as its resource while following ecological and philosophical approaches similar to the ones found in the books that we had published. Beauty, sustainability, compassion, a search for deeper meanings.
But in concrete terms, what would this mean? We decided to take our exploration public.
This Is Where You Come In
In the fall of 2015, we opened our Facebook page and other social media accounts with two goals in mind. One: Use these channels to promote the global launch of the Tales by Trees books, which we had translated into English and redesigned as ebooks. Two: Share what we have discovered and continue to discover about trees, forests, wood products and environmentalism, and see what level of interest there is in the subject.
While the results of our ebook promotion were a slight disappointment (but then we already knew that fairy tales for adults are a niche genre also globally), the interest that people expressed in trees, wood design and sustainability took us by surprise. As our follower numbers kept climbing, we realised that we had touched on something that many people had a very deep and personal connection with.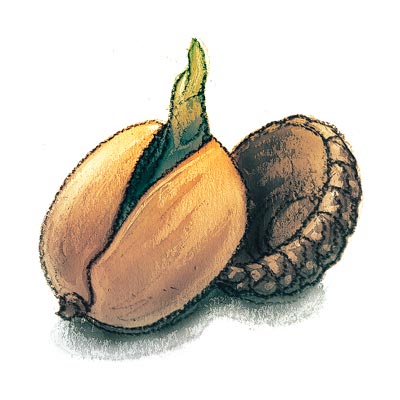 So, we were not alone with our fascination about trees and forests. This was enormously exciting. As we continued to learn and share more about the subject, and as we kept reading the comments and messages posted by our ever growing community, some core pillars for Tales by Trees began to formulate:
Make beautiful and meaningful products that are good for those who buy them and the world as a whole.
Build a business model where nature not only coexists with but actually benefits from your commercial interests.
Create more than you destroy.
The last one in particular cemented its role as the core rule of everything that we would be doing. The more you learn about topics like climate change, the more you realise that the time for straightforward sustainability is over. As both a species and a society, we are far beyond the point where we could fix the damage we have done to the environment by maintaining simple equilibrium. We certainly cannot get there by the type of greenwashing practised by many companies and organisations where one (and often very minor) part of the production is heavily marketed as green and eco-friendly, while the rest of the operations remain as terrible and harmful as ever. Furthermore, in the last year it has also become increasingly clear that meaningful change will not come fast enough from our politicians and governments, if it will indeed come from them at all. As the world's largest economy and the worst per-capita polluter, what has happened under the current leadership in the US is particularly worrying.
We want Tales by Trees to spearhead a new movement. We want not just to be sustainable, but to go beyond that. What if instead of planting a tree for each tree felled for our products, we planted two? Or ten? Or a hundred? What if this basic principle was applied through our entire production pipeline: to all materials, production, packaging, product transportation, and everything else?
This is called net positivity. It is an emerging concept developed by the Net Positive Project, a collaboration between Forum for the Future, WWF, the Climate Group and other organisations. It sets out principles about how to do business in a way that benefits the world. Tales by Trees is not the first to think of net positivity, but we are among the first companies to actually do it.
The Seed & the Books
For the past year, our five-member operational team has been busy building Tales by Trees into a net positive art & design company. There has been an enormous amount of learning, thinking, planning and tests that have been done, as well as connections that have been made. We have worked on detailed calculations, scrutinising our entire production pipeline, packaging materials and the effects that our products' transportation will have on the environment. We have looked at ways to carry out positive impact in the forms of reforestation and conservation. We want to be absolutely sure that we are doing this right, and that everything is scientifically and demonstrably correct.
The result of this work is our net positive model, which allows us to create products that increase global natural resources, rather than decreasing them. Our customers rebuild the planet piece by piece. If you are interested, you can read more details about our model here.
Our first products will be a design sculpture called the Seed and the English printing of our book series. Both will be produced and delivered to our customers using our net positive model. We have chosen to launch these products with a crowdfunding campaign, which starts this December.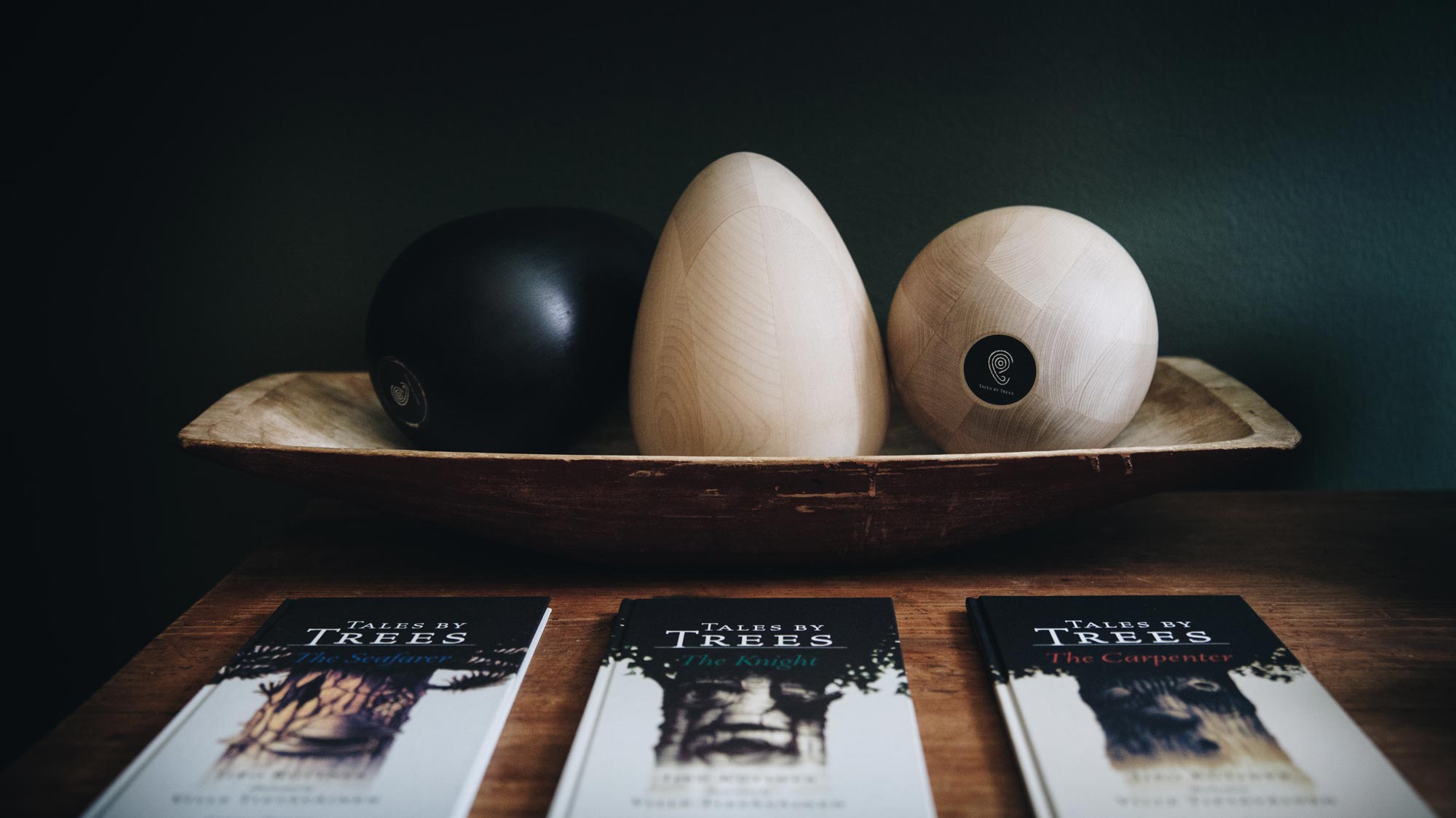 The Seed, of Nordic birch, is a design object that decorates your home, a piece of Nordic forest that you can bring indoors. It was designed by award winning Finnish designers Elina Helenius and Saara Renvall. For each Seed sold, 50 trees are planted and 10 m2 (about 100 square feet) of forest is protected. Through the tree planting, each Seed removes over 50 times the CO2 that its manufacturing and transportations have released into the atmosphere. Meanwhile, the forest conservation protects over 20 times the natural resources that have gone into making the Seed. This makes the Seed a truly net positive design sculpture.
The Books are similarly net positive. For each trilogy set sold, 25 trees are planted and 5 m2 (about 50 square feet) of forest protected. This removes over 30 times the CO2 that the books' manufacturing and transportations have released into the atmosphere and protects over 20 times the natural resources that have gone into making them.
The trees will be planted in tropical Africa, where they have the best chance of combating climate change and helping local communities. The forest conservation is carried out in our home country, Finland. More details about that can be found on our net positivity page.
We strongly believe that our net positive message and products will resonate with people. There certainly has been a lot of interest already! In the future, we aim to introduce more net positive art & design, while also diversifying our positive impact to cover more methods and regions around the world.
Although Tales by Trees has already existed for a number of years, this is really only just the beginning.
Update: Our crowdfunding campaign is now running on Indiegogo!