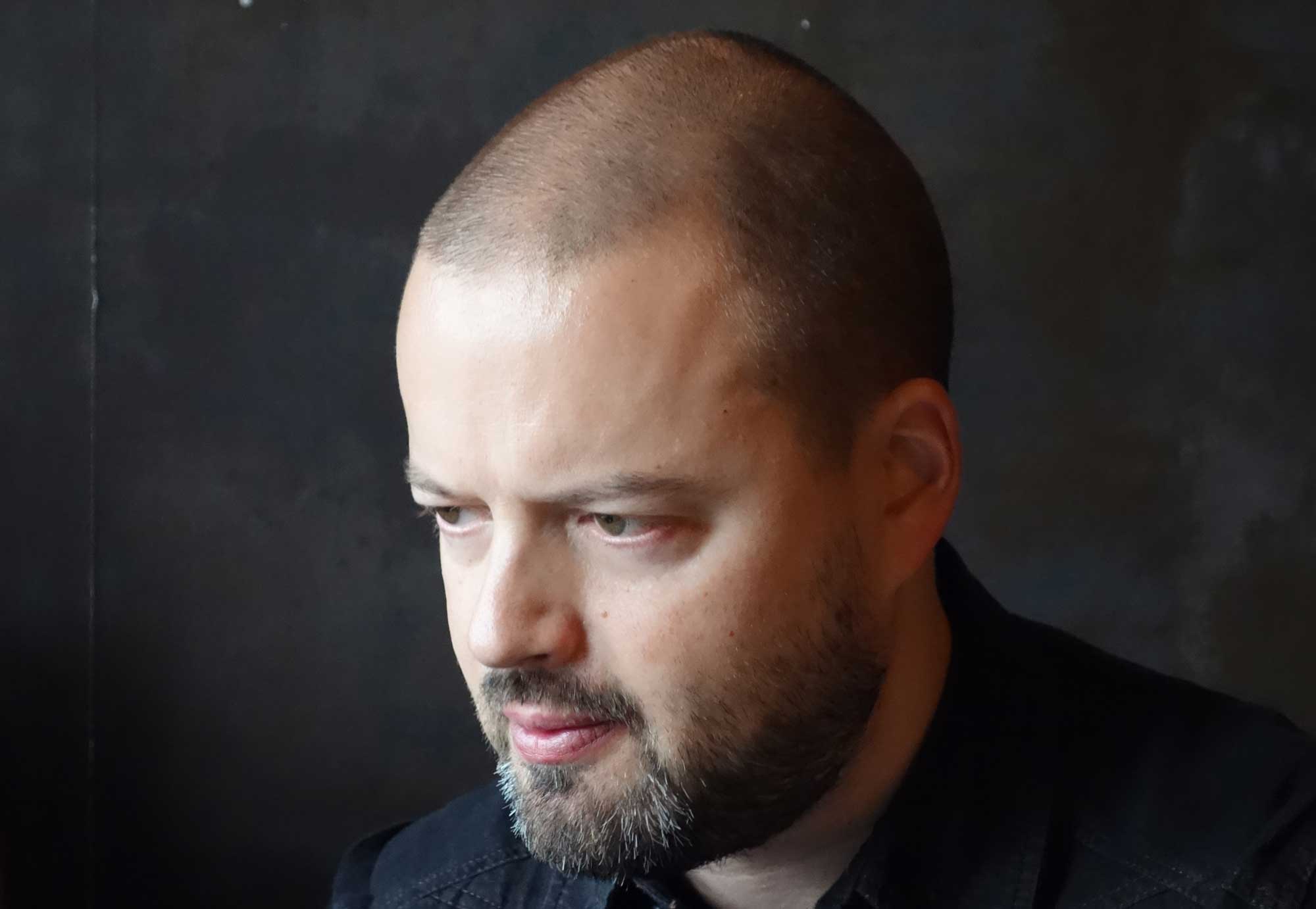 Interview with Illustrator Ville Tietäväinen
Ville Tietäväinen is an award-winning graphic novelist and visual artist who has been published in six languages. He is the illustrator, typesetter and overall graphic designer for the first Tales by Trees book The Carpenter, which tells the story of a master cabinetmaker who is given an order to make whatever his own heart most desires.
We met up with Tietäväinen a few days before the The Carpenter's publication to talk about his work, preferences and how to stop nightmares.
We'll start from the beginning. How did your interest in illustration start?
I studied architecture, but for me there wasn't enough drama in it. A house is a house, no matter how good a story you come up with to sell the design. So, I became a visual storyteller.
And as a storyteller, what do you think makes a good story?
Things that reveal themselves after reading and keep on haunting you.
How do you approach the work of illustrating a book series?
A part of my lifelong manifest is that visual storytelling is not only for children. Pictures require a reading ability of their own. Most people see only the immediate surface. They don't even realise the deeper levels and ideas that pictures can contain.
Is there anything that you find particularly challenging in your work?
Iiro's stories are very visual in themselves, and I don't want to repeat that textual information. I have to use and reinterpret the traditional fairy tale imagery, while at the same time concentrating on the conceptual ideas of the stories. Since I also do the graphic design and layout, I have the opportunity to decide in what order the textual and visual information comes, so that they bring out the most of each other in every crucial point of the story.
Do you have any advice for other illustrators?
Do your own thing.
Iiro is mine.
What genre is the Tales by Trees series, and what draws you to this genre?
Hopefully it doesn't fit into any genre. It takes advantage of many, but is too original to be pigeon holed, which I hope is not a problem for the more narrow minded.
What is your favourite quote?
The one with the correct quotation marks.
What literary character is most like you?
The narrator.
Outside of storytelling, what is your secret talent?
I can stack a record amount of coins on top of my elbow and catch them with that same hand!
Do you have any scars? What are they from?
I have several. A graphic designer must live a graphic designer's life. Once I was skiing drunk (scar: shoulder), the second time I tried to hurt a piece of wood (scar: left hand). The final blow came when I met a surgeon (scar: hernia).
Do you have any recurring dreams or nightmares?
Not any more. Together with my then six-year-old daughter, we captured our bad dreams in a picture book titled Vain pahaa unta (Just a Bad Dream).
What is something you want to accomplish before you die?
Immortality.
Thank you, Ville!
If you want to send any thoughts or greetings to Ville Tietäväinen, leave them in the comments section below and we'll forward them to him.
The first Tales by Trees book, titled The Carpenter, is out now as an eBook. For more information, see our books page.