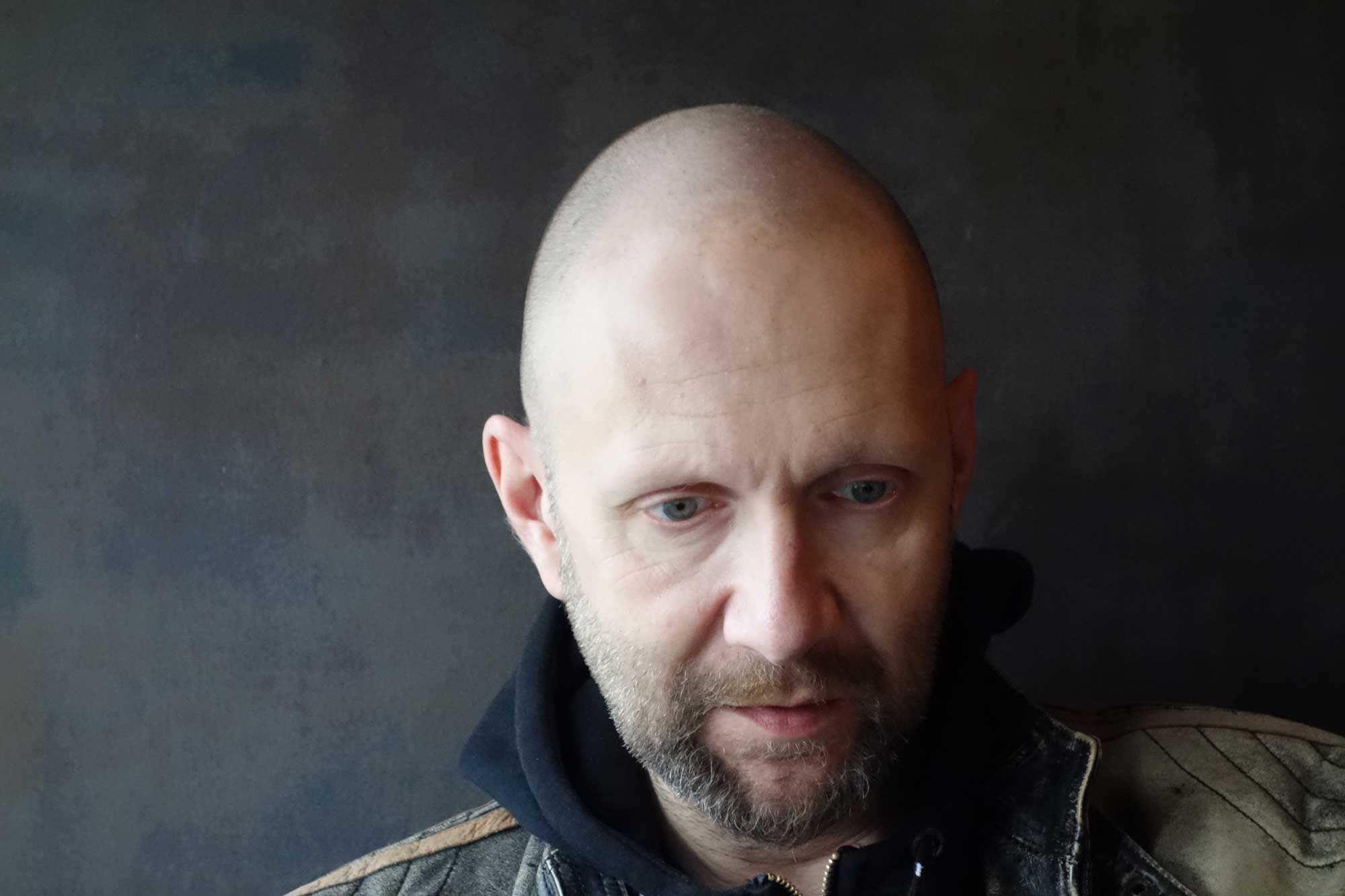 Interview with Author Iiro Küttner
Iiro Küttner is an award-winning screenwriter, playwright and author who currently works as the professor of screenwriting at the Aalto University in Helsinki. He is the author of the first Tales by Trees book The Carpenter, a meditative tale about a master cabinetmaker who is given an order to make whatever his own heart most desires.
We caught up with Küttner a few days before The Carpenter's publication to discuss his writing habits, influences, fears, antique furniture and other related topics.
Let's get straight to the point. Why do you write?
To make more room in my head. For the stuff that needs to be written next.
And do you recall how your interest in writing began?
I was told to write something by this guy called Janne. This happened way back in 1988.
What is your favourite book and why?
I have hundreds of favorite books and dozens of favorite authors, but when it comes to true masterpieces I could mention a couple of books that are not as widely celebrated as they should be, not where I live at least.
One is The Notebook by Agota Kristoff. The uncompromising plainness and strict narrative rules of this book make it perhaps the truest piece of fiction of all time, at least for me. (Regardless of the fact that big chunks of the book turn out be big fat lies in the two latter books of the trilogy – The Proof and The Third Lie.)
The other is Dictionary of the Khazars by Milorad Pavić. The way this novel so effortlessly combines a dictionary, a breathtaking detective story, poetry and lessons in history and religion never ceases to amaze me, and can probably never be achieved again.
And if anyone is into fairy tale landscapes that are thrilling and rewarding for grown-ups too, I strongly recommend that they read Krabat by Ottfried Preussler. Everyone should also read the Memory of Fire trilogy by Eduardo Galeano and essays by Peter Englund, way before they close their eyes forever.
In addition to the above names, which authors have inspired you in your writing?
In addition to the authors already mentioned… Astrid Lindgren, Salman Rushdie, Michel Tournier, Terry Pratchett, Milan Kundera, Tove Jansson, Gabriel García Márquez, Philip K. Dick, Daniil Harms, Franz Kafka, Jules Verne, Jouko Turkka, Iain (M) Banks, Patrick Süskind, Kurt Vonnegut, J.R.R. Tolkien, William Burroughs, Edgar Rice Burroughs, Anthony Burgess… I am forgetting ten times more people here than I can remember!
So, do you have a specific writing style yourself?
None, except for basic survival techniques. Most often I simply try to survive the narrative challenge that I have so foolishly undertaken.
Do you work to an outline or plot, or do you prefer to just see where an idea takes you?
On one occasion I decided to see where an idea would take me. It took me to the nearest alley, robbed me at gunpoint and urinated on me. I was young, so I still followed that stupid idea. Next it took me to see its mother. I hated her cooking. After that we went, my idea and me, to the nearby park to try out skateboarding. While there, my idea vanished into the thin air, just when I was about to bring it a strawberry flavored ice-cream that it had asked for.
Ever since this experience I have always carefully planned ahead anything that I'm about to write.
Any particularly strange writing habits?
Writers tend to work in solitude, so I have very little knowledge of the working habits of other writers. Consequently, I can't honestly say which writing habits of mine can be considered strange enough to be mentioned here. Writing in itself is a strange habit.
And what do you think makes a good story?
A reader.
Is there a message in the Tales by Trees series that you would want your readers to grasp?
Where God is always amazingly slow, devil is always very very fast. In most cases that is how you can tell the two apart.
If you could have been the original author of any book, what would it have been and why?
It would be the Book of Job in the Old Testament. I would write it quite differently.
Do you ever get writer's block?

I don't believe in writer's block. Naturally, anyone can feel mentally worn out from time to time. There will a better day.
And how do you personally relax?
By renovating antique furniture and selling it for (too) cheap. The pieces I work on need to be at least two hundred years old in order to relax me completely. I especially enjoy removing old coats of paint, which is sort of a rare trait in a person, even among those who repair and refresh old stuff.
In the fall I pick mushrooms. Whenever I can persuade someone to give me a ride to the woods.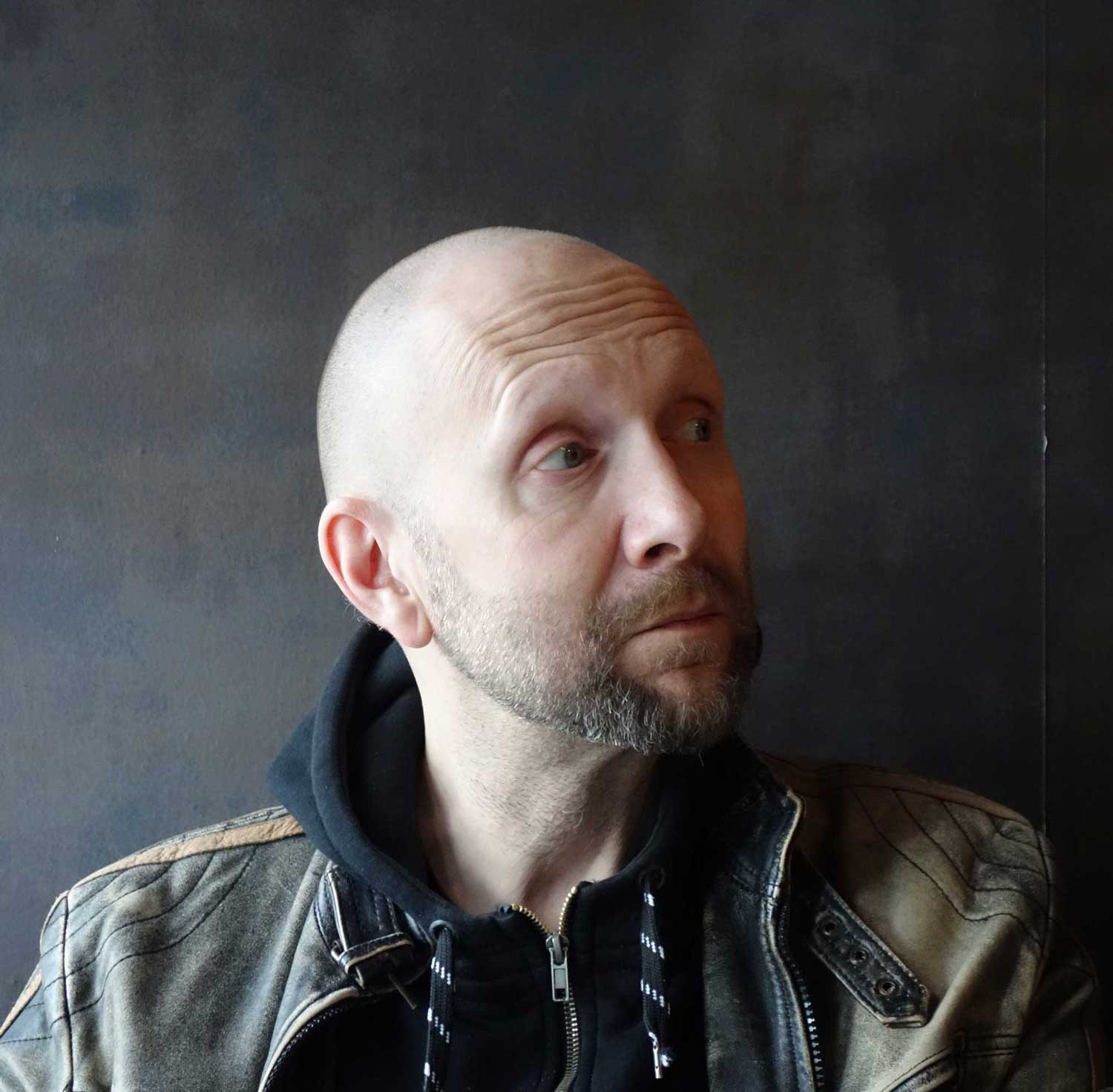 Let's get personal. What advice would you give to your younger self?
Don't apply for a job as a scriptwriting professor when you have three small children!
Which famous person, living or dead would you like to meet and why?
I would like to meet Phyllis, Alexander the Great's concubine who seduced and humiliated Aristotle. I would give her a high five! And then I would console poor Aristotle and sincerely thank him for his astute remarks on dramatic writing.
If you didn't enjoy writing, what would you do for a living?
This is interesting since I don't actually like writing much. If I did o something else for a living, would that also be something I don't particularly enjoy…? Let's say it wasn't, let's say we are looking for a bona fide dream job for a guy like me… I love to work with wood, but I am simply too slow and precise to really make it as a professional carpenter or cabinet maker. I was educated as a graphic designer but I already gave up that profession…
So, I think… If I indeed wasn't a writer, I would definitively be an interior decorator, specialized in furnishing empty castles and palaces from different time-periods, ones that have been bought by obscenely rich people with no taste of their own. I would tour classic auctions all around the world and find the right paintings and rugs and tableware and pieces of furnitures for my clients, and after finishing each project I would punish my clients for being too rich.
How would you punish them?
That remains a trade secret. Sorry.
While, perhaps, on the topic of violence, have you ever gotten into a bar fight?
It has been a while since the last one. I'm getting older, and I got fed up losing every brawl.
Some more quick fire questions follow. What is your biggest failure?
The one and only time I was hired as a referee in an official basketball game.
And what is your biggest fear?
The fear of buttons, koumpounophobia. I have suffered from it ever since I was a child, but I have learned to deal with it better and better throughout the years.
If you had a superpower, what would it be?
The power to smoke cigarettes, or even two meter long supercigarettes, without ever getting terminally ill.
And what secret talents do you actually have?
I am an outgoing and, most of the time, social person. No talent of mine stays secret for long. See you at the nearest karaoke!
Do you have any scars and if you do, what are they from?
Only inside. From outside.
Do you have any recurring dreams or nightmares?
Yes, I do.
Thank you, Iiro!
If you want to send any thoughts or greetings to Iiro Küttner, leave them in the comments section below and we'll forward them to him.
The first Tales by Trees book, titled The Carpenter, is out now as an eBook. For more information, see our books page.