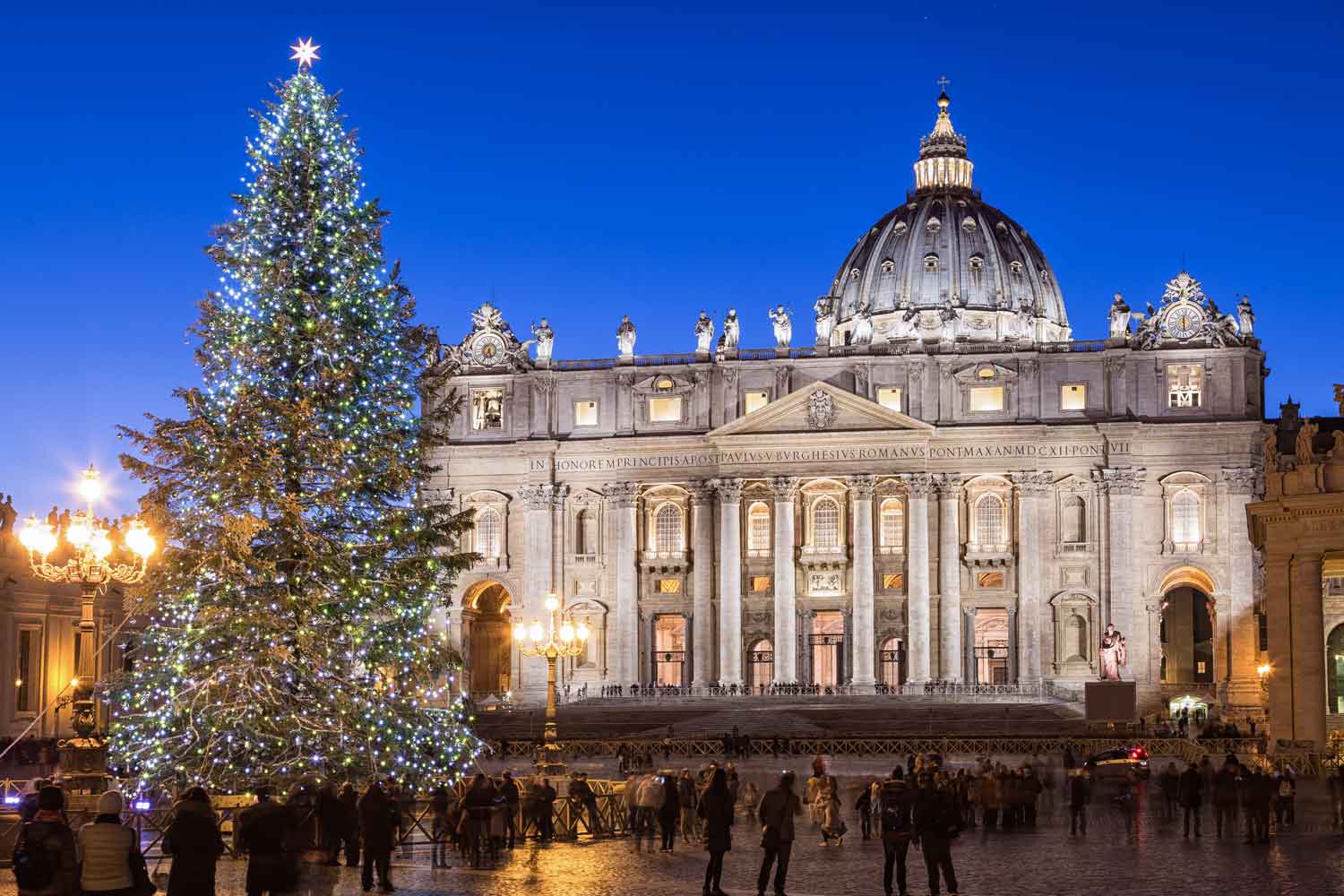 The Roots of the Christmas Tree
Given that the festive season is upon us, what better time then take a closer look at the focal point standing tall amidst the bustling commerce: the Christmas tree. So, where exactly did this tree first sprout? Unsurprisingly, considering its significance internationally, a multitude of different tales lay claim to its origins.
For example, Georgians' trace the hazelnut branches of the chichilaki back to ancient traditions and Polacks their bunched podłaźniczka similarly for many generations. Meanwhile, some feel the gothic splendour of St. George's Church, Sélestat, France, to be the birthplace of the Christmas tree, having housed such annually since 1521.
However, others prefer to look further north to the Baltic States to discover the tree's true roots. One of its first documented appearances was during the Christmas and New Year celebrations at Riga's town square in 1510. Though, some claimed they saw such a tree here already in the 1400s, as well as in Estonia. Others still insist that the tradition goes back 1000 years to Northern Europe.
Riga also features in an explanatory story involving friar and priest Martin Luther walking in the woods nearby at night, basking in the starlight. Recreating the scene by lighting candles on a fir tree when he returned home, this forest stroll was actually found to have taken place in Northern Germany, several decades after the events in the Riga town square.
Not to be outdone, Christian lore decrees the Christmas tree to have originated from St. Boniface (672–754 AD). One day this English monk happened upon a group of pagans attempting to sacrifice a young boy in the German town of Geismar whilst worshipping an oak tree, the Donar Oak.
Some believe this was actually the tree of Thor, which the monk swiftly chopped down in an effort to underline the illegitimacy of the pagans' beliefs. Once it was felled, a fir tree appeared in its place, either sprouting from the roots of the old oak or discovered standing behind it. Whichever it was, St. Boniface declared this to be a stone cold sign of Christianity. His followers then decorated its branches with candles to illuminate his evening preaching.
Actually, speaking of Norse mythology, according to some the tree tradition actually harks back to Yggdrasil, the Great Tree of Life and prominent care-tree. And, while we are at it, others are more convinced that it was actually the Romans who instigated the annual winter burst of greenery.
It's all a bit head scratching, really.
Nonetheless, regardless of which tale resonates strongest for you, it's been a while since there has been a recent addition to the fold. Until Tales by Trees, mind you. Now, it's not too far fetched to suggest that the magnificence of the Carpenter's creation, some 30 years in the making, was, in fact, a Christmas tree. Is it?
The header picture is from Vatican. Picture copyrights: New York – Chris Parypa Photography / Shutterstock.com; Moscow – Sergey Kelin / Shutterstock.com