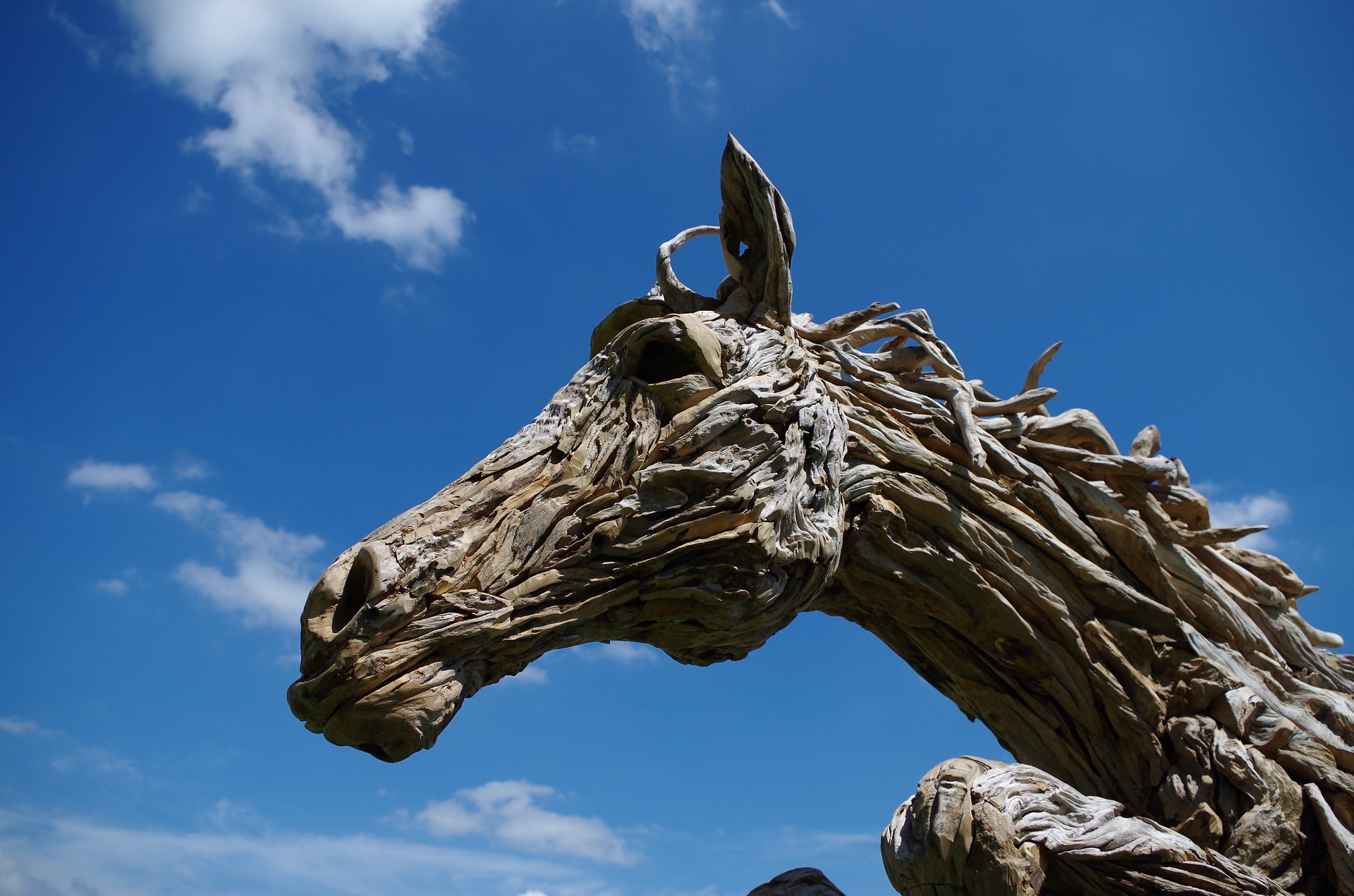 Reclaimed Wood Reused in 10 Wonderful Ways
Warm, rich wood is virtually unrivaled for versatility. Wooden pieces never go out of style with their classic elegance, practicality and multi-varied textures and hues, from whites to golds to reds to deep browns or dark blacks. Wood has been used for building since the beginning of building itself. It still serves as the main framework for most of our homes and major structures today.
Wood as a building material is also entirely renewable since it is probably the only major building material that you can grow. When creating any product or material, manufacturers must take into account many factors in order to create something with a product lifecycle that is both profitable and realistic. So, unlike many things, wood and wooden products have a nearly infinite product lifecycle because they do not come from a finite, limited resource. As a net-positive company devoted to sustainability, Tales by Trees embraces the use of wood in building our future on this planet. With careful forestry management, wood is a green, eco-friendly, non-toxic completely renewable building resource.
Renewable is only part of the story, however. Reclaimed wood is also very reusable. Reclaimed wood scraps or wooden furniture are easy to upcycle into something new and you can build almost anything from recycled wood that you could build with newly purchased wood. Here are a few ideas for reusing wood!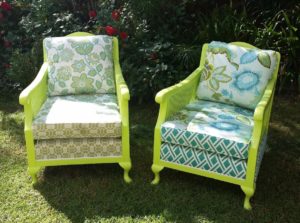 Upcycling a piece of wooden furniture
As anyone who follows DIY blogs knows, if you find a shabby dresser, desk, or other piece of wooden furniture that's seen better days, you can very easily spruce it up. The simplest thing to do is either sand and refinish it or paint it. This will instantly refresh what someone else might throw away. And don't dismiss it simply if it seems "outdated." You'd be amazed at what a creative paint job can do to update an old dresser or chair.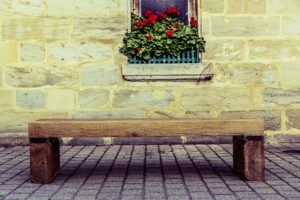 Easy reclaimed wood furniture: shelves, small tables, or benches
Leftover planks and chunks of wood can be recycled by attaching them to the wall to make rustic shelves. They need not match. Or, straight beams and planks of reclaimed wood can also be easily assembled into a simple bedside table or bench by using straight beams and planks to form a tabletop (or benchseat) and attaching legs.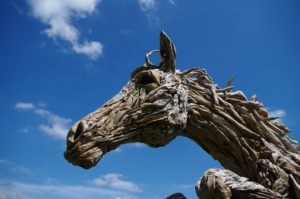 Wood art: painting canvases or wooden sculptures
A lovely piece of reclaimed wood makes the perfect canvas to a creative painting or art project with character. And, joining different pieces and shapes of wood together will create stunning recycled wood sculptures.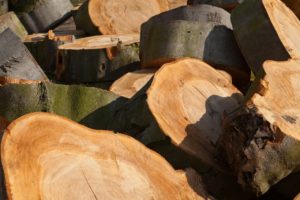 Reclaimed wood book ends or rustic wooden door stops
Heavy pieces of scrap wood that might otherwise be discarded for their awkward shape may serve as perfect bookends or door stops, either painted or unfinished.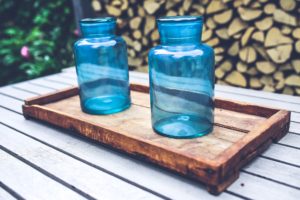 Wood home accessories: trays, tabletops, rustic clipboards, or rows of hooks
A thinner square or rectangular piece of reclaimed wood can easily make a tray or small tabletop with character. One could also attach a clip to the top to make an instant and unique clipboard, which might be useful for hanging on the wall for grocery lists, etc. Switch clips out for hooks and it makes a beautiful spot for hanging coats, bags and accessories. Easy ways to reuse wood in functional ways!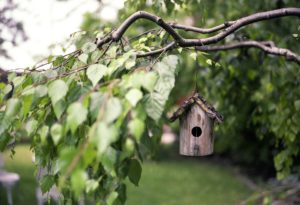 A rustic wooden birdhouse or squirrel feeder
Ah, the classic birdhouse. A cute little bird cottage takes very little wood and will only get cuter the more gnarled and jumbled it is. Build a wild little birdhouse or animal inn for the woodland creatures to shelter inside.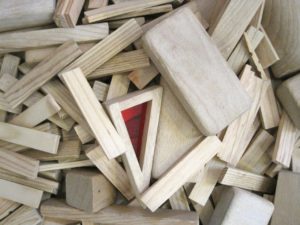 Children's wooden blocks or ornaments
Every child should have a set of pretty blocks to play with. Square blocks, triangles, crescents, circles, rectangles—all shapes and all sizes to build the perfect castle. Pieces of reclaimed wood can be easily cut and stained or painted for this purpose. Small hunks of wood also lend themselves to making adorable wooden ornaments. Build little wooden animals or paint designs on pieces of wood before hanging them up. It's a wonderful children's craft and the natural texture of wood is so nice for little hands to hold.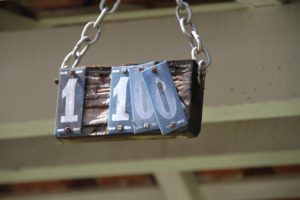 Weathered wooden house numbers or other signs
Use one large piece of reclaimed wood or multiple small chips of wood to paint or attach house numbers onto. The effect can be anything from eclectic to elegant.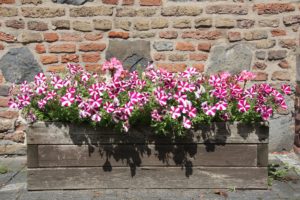 Wood planter boxes
Reclaimed wood beams and planks are simple to screw together into pretty and functional wooden planting boxes, which can be costly to buy new.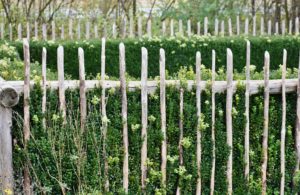 Recycled wood landscaping: fences, flower bed edges and garden walkways
A rickety, reused wood fence is always charming. Wooden stakes and pieces of wood can also simply be driven into the ground to mark edges of planting beds. Larger pieces can be partially submerged in the ground to make beautiful reclaimed wood garden paths.
So, next time you see discarded pieces of wood, use your imagination before it becomes firewood. Don't forget to take proper safety precautions, including using safety glasses and having a proper knowledge of tools among other things. Above all, embrace any flaws recycled wood may have for that is part of its charm.  Reclaimed wood has a story to tell.
"If we are willing, these are stories we can follow to the end."
— The Tales by Trees book series