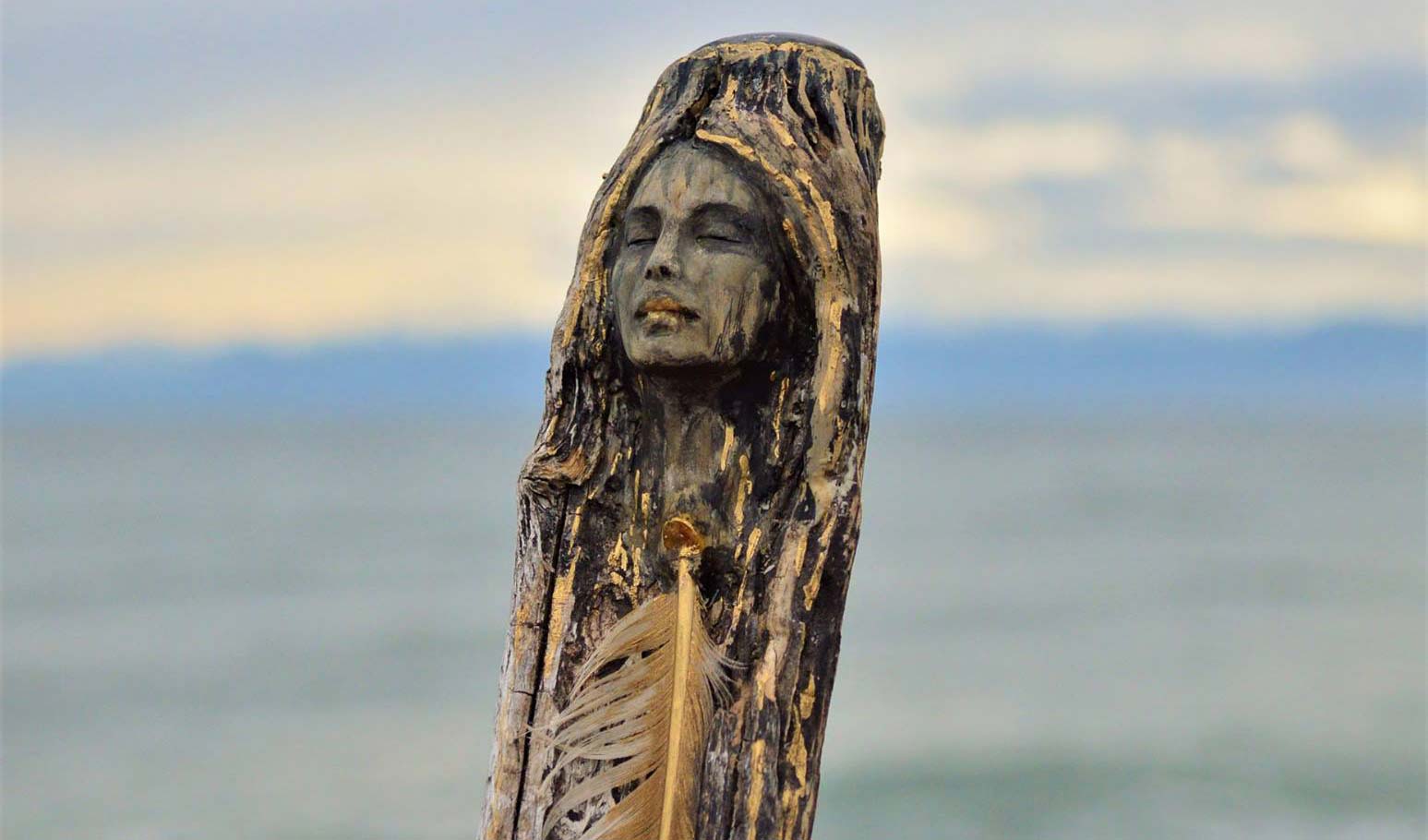 Magnificent Driftwood Sculptures Made from Discarded Wood
A piece of bark, a broken trunk, a fallen branch or a scattered twig. These things are often ignored, left lying on the ground. But for artist Debra Bernier something beats inside these discarded pieces, like a sort of magic that simply needed polishing in order to come to life. Inhaling the fresh, crisp wind on the beach or the fragrant, earthy air in the woods, Debra picks up these objects and turns them into spectacular driftwood sculptures, wrought from her very own hands.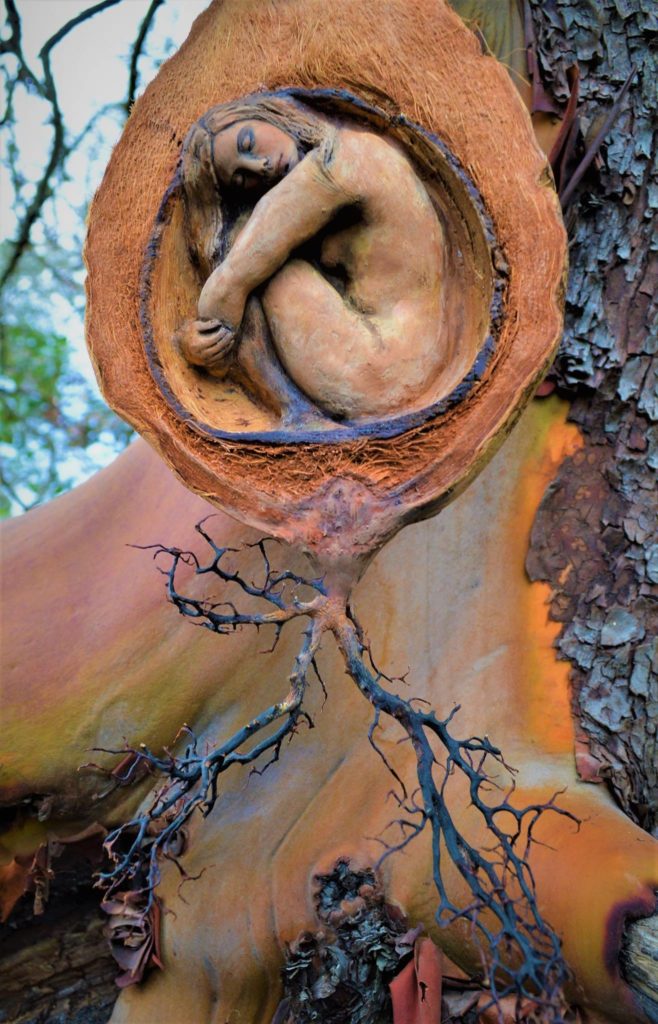 There is no enchantment needed, only creativity. In her home in Victoria, British Colombia, Debra works her way into each piece of driftwood, creating a delicate figure of a nymph erecting herself from her long sleep as if she was tucked inside the wayside object. Sleeping faces of women with eyes about to open are carved in the most surprising angles because Debra crafts her driftwood sculptures perfectly with the material's natural contours.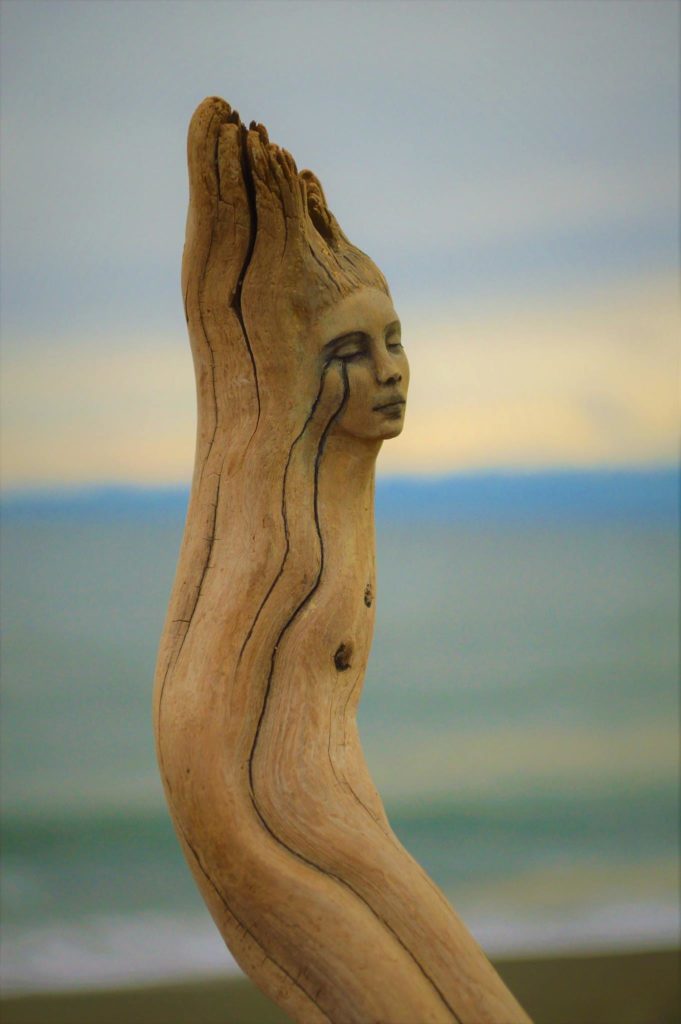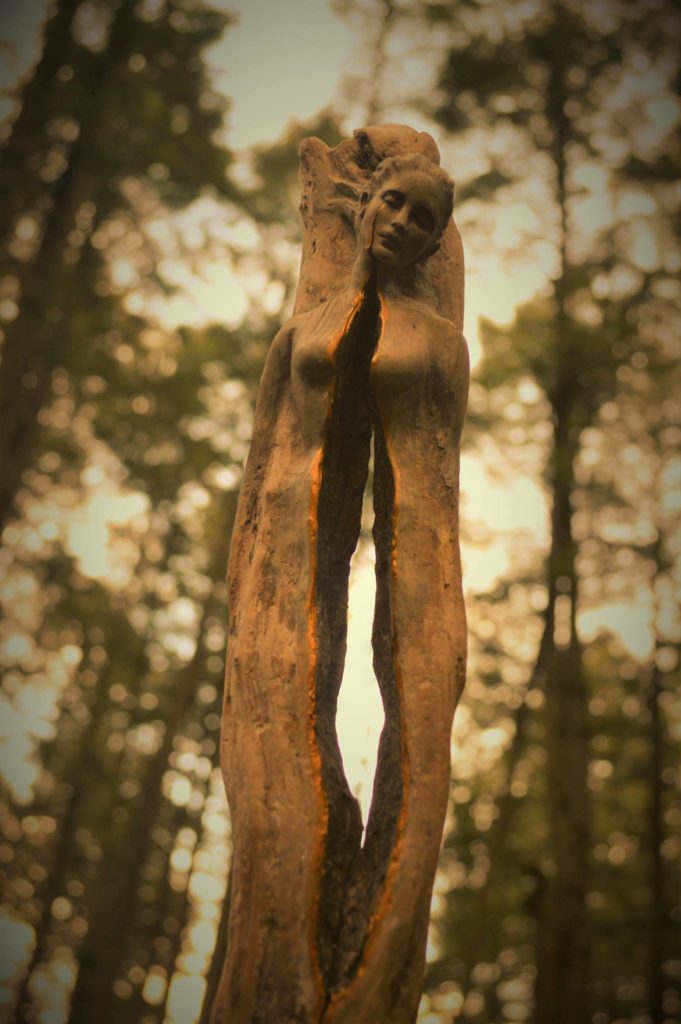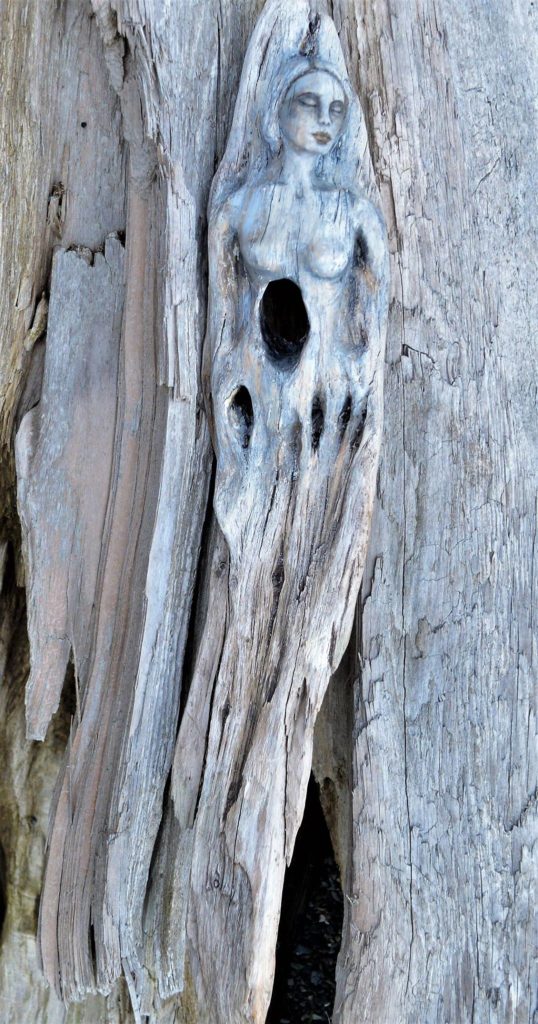 Perhaps the magic begins in Debra's vision: to see things not merely as they are, but as something else. In an interview, Debra discloses, "When I work with driftwood, I never start with a blank canvas. Each piece of driftwood is already a sculpture, created by the caresses of the waves and wind. The wood tells a story and I try to think of its journey as I hold it in my hand. I extend or shorten the curves and contours that already exist into familiar shapes of animals or peoples' faces."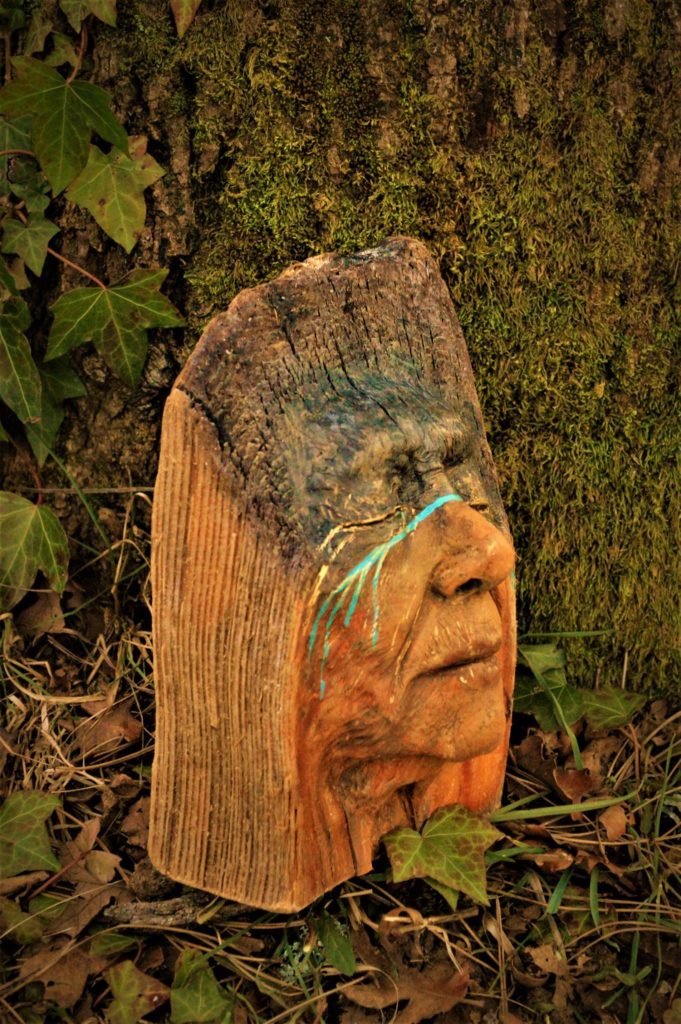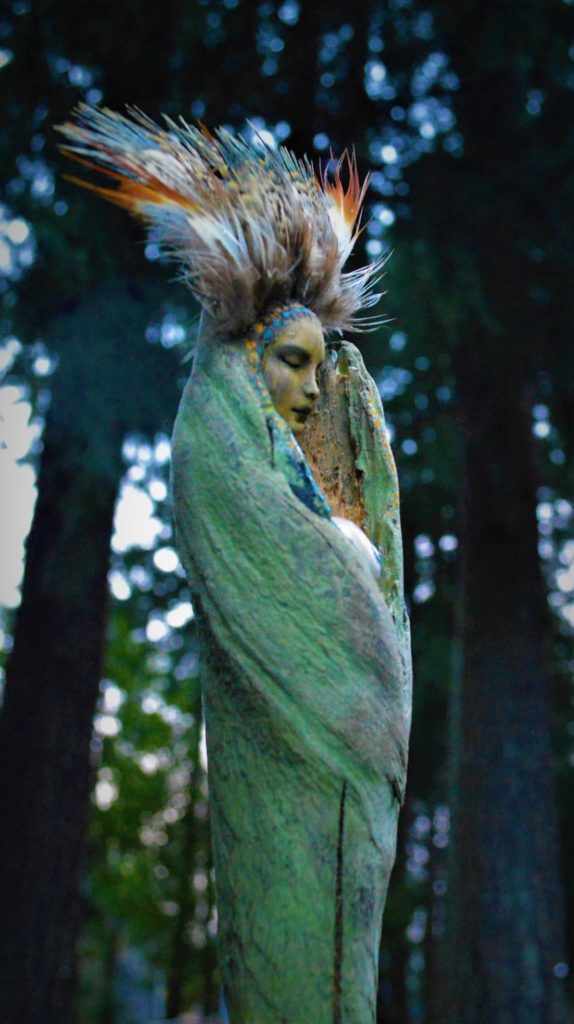 Each piece of her driftwood sculptures is a story. The whimsical feminine figures revolve around tales of beauty, motherhood and fertility, each producing impressions of joy and sorrow, and unspoken feelings with nature as a catalyst. Her works showcase the beautiful contrast of the wood, the waves, the rough textures left on the branch and the smoothed-out portions of her carefully moulded sections. Debra's work teaches us to recognize how nature–on its own–is already an art, and man's purpose is to find ways to reconnect our disparity with that natural harmony.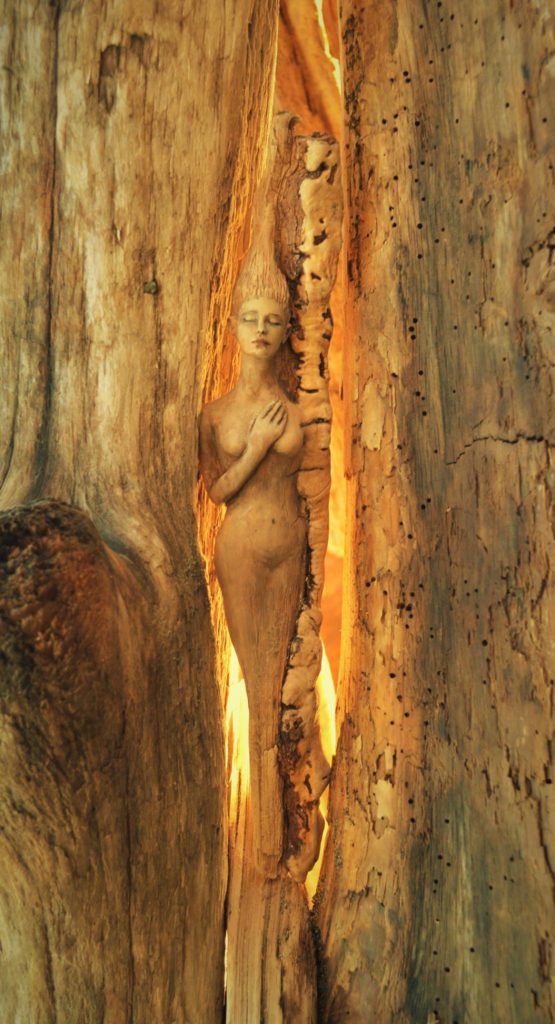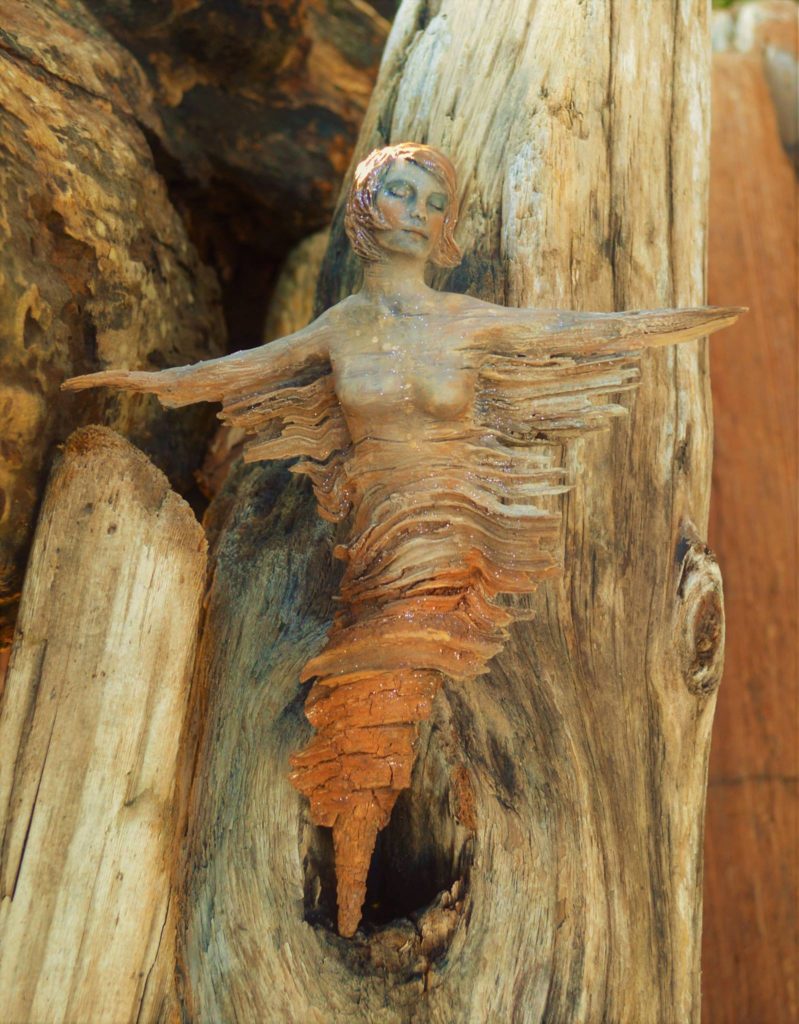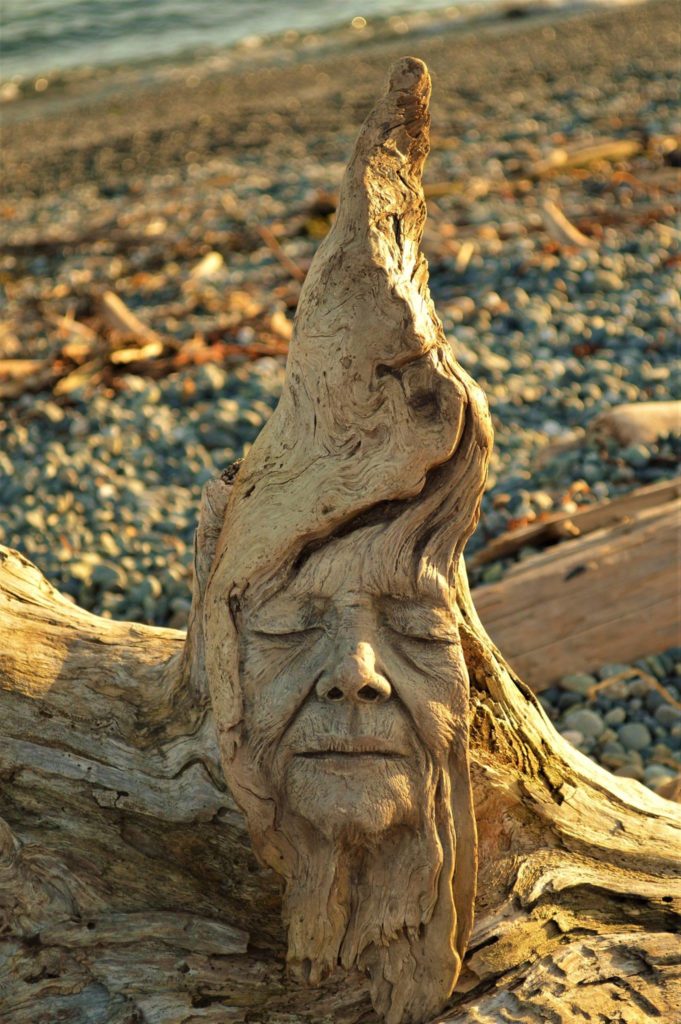 So, the next time you see a broken piece of wood, you might want to have a second look. Perhaps an inspiration is just around the corner…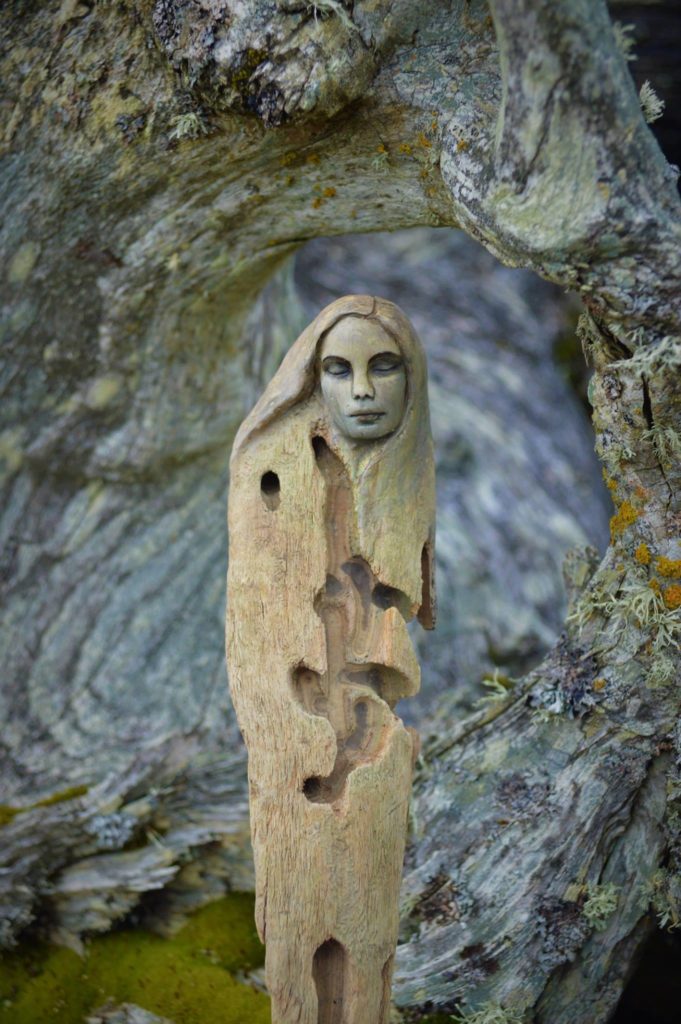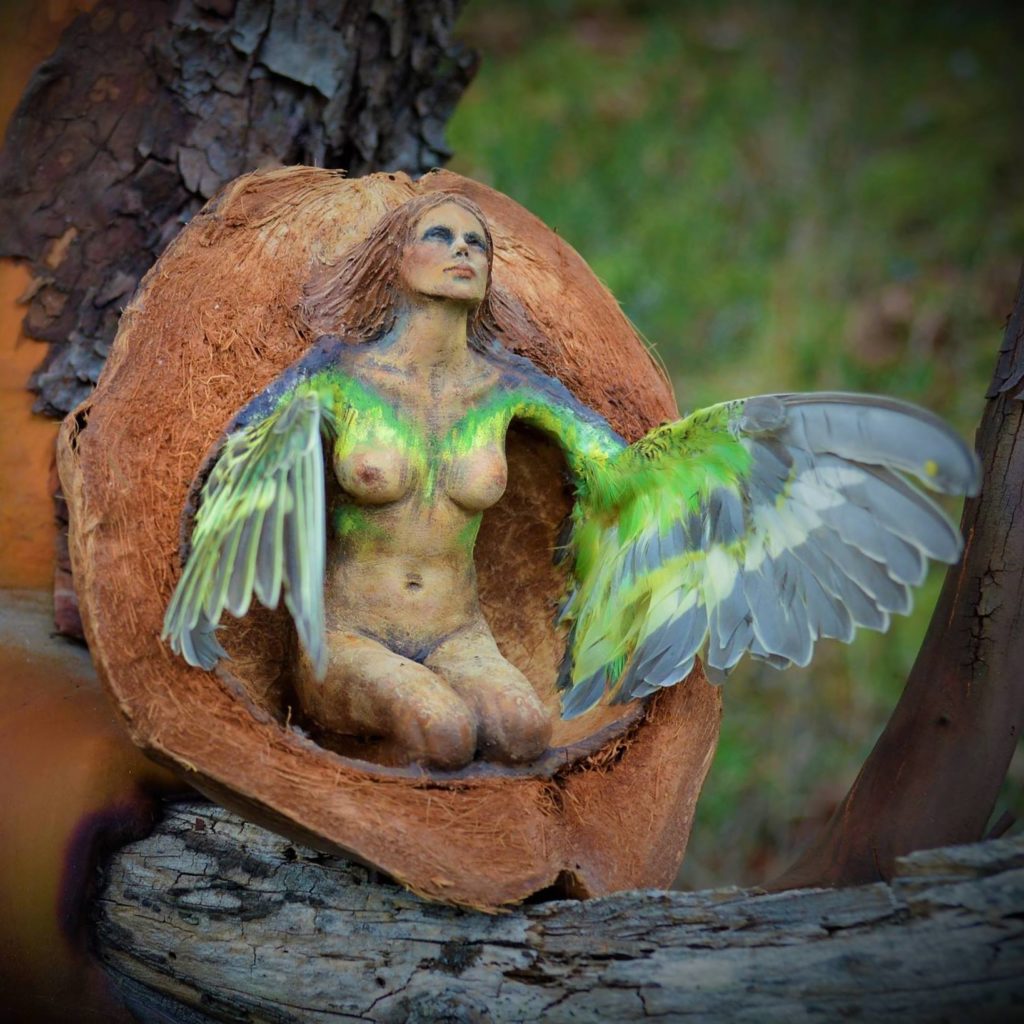 More of Debra Bernier's driftwood sculptures can be seen on her Facebook Page and Etsy account.
Credits: All images are by Debra Bernier